Grapefruit is often a praised part of a balanced diet. It has many benefits being a low calorie snack that is rich in vitamin C and fiber. But could this "healthy" fruit be causing you liver damage and toxicity?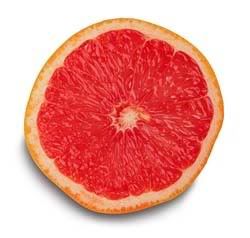 Unfortunately grapefruit is one of the substances that alters your liver enzymes. In fact it decreases their action. Can you imagine the effect that has on medications you take? If there are less enzymes to break down your medications, more of the drug sticks around. This increases your risk of toxicity and side effects. Grapefruit-drug interactions are known to be DEADLY!
The most well-known drugs that interact with grapefruit include: statins, heart rhythm medications, immunosuppressive drugs, and some blood pressure medications. However, many more medications such as over-the-counter remedies, anti-anxiety drugs, and antidepressants can be altered when grapefruit is consumed in conjuction with them.
When taking a medication, ask your healthcare provider about possible food and drug interactions. Various foods can have interactions with different medications.
Is this something specific to grapefruit? What about similar foods such as oranges and limes? Think about it!
Reference:
Blum, Alan. Mayo, Terri. Stump, Amy. http://www.aafp.org/afp/20060815/605.html. August 2006
.
For more information on how grapefruit and other foods effect your medication visit:
http://www.lifesteps.com/gm/Atoz/ency/drug_metabolisminteractions.jsp
http://health.yahoo.com/nutrition-foodsafety/grapefruit-juice-and-medication/healthwise--tp23474spec.html
http://www.fda.gov/ForConsumers/ConsumerUpdates/ucm096386.htm